April 2015 Foothills Emmaus Newsletter
OOPS! Sorry, we are so late with the "April" newsletter. We promise the articles are just as good!
Hope you enjoy!!

Let's Have A Gathering!!!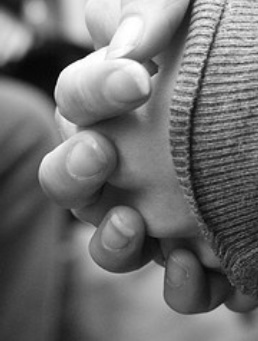 The May 2015 Foothills Emmaus Gathering will be held on Friday May 15th at Buncombe Street United Methodist Church in Greenville, SC. Gatherings start at 7:30 pm. Childcare will be provided. See you there!

The Importance of Reunion Groups
Christian faith is lived in relationship with Christ and others whom he gives to accompany us. John Wesley preached that "…Christianity is essentially a social religion, and…to turn it into a solitary religion is indeed to destroy it."
Christians must nurture one another in faith. From the love and nurture received in the community of the church, Christians are empowered to share the good news of Christ with the world by the witness of their lives and, when necessary, their words. Regular "conversation" with other Christians was for Wesley an essential component of church life. He knew that women and men were formed as faithful disciples through participation in disciplined Christian community. Genuine faith could not emerge in isolation. It is received, learned, and lived only through "conversation" with others in small groups, or as we like to call them in the Emmaus Community, reunion groups.
You heard about reunion groups on the third day of your walk. These groups are also referred to as "accountability groups", "discipleship groups", and "Christian support groups". The purpose of reunion groups is our perseverance in grace. Group members reinforce one another's desire to maintain constant communion with Christ and contact with other Christians who share a vision of life lived wholly in the grace of God.
Emmaus reunion groups meet at regular times, either weekly or monthly. The meeting consists of persons' sharing the stories of their walk with Christ since they last met. The reunion card received on your walk guides the sharing of the group. Men and women commonly form separate groups, but many groups form without regard to gender. Some people enjoy the advantages of meeting as married couples.
Most importantly, if you are not part an accountability or reunion group, get connected! If you are new to the Foothills Community and need help forming or joining a group, talk to your sponsor.
DeColores,
Diane Croxton
Community Vice-Chair
Walk 41, Table of Anna
---
Reflections
In reflecting during my current health challenges I have had the time to think of many thoughts over the past few weeks. One important thing that stands out is to show loving compassion towards other people. We need to love and be kind to others at every opportunity; it is so important. We need to especially love our families with all our hearts and to keep the little things little. Let's come closer to God through prayer, reading His Word, and the fellowship with other Christians; it is refreshing to our hearts. The world and all its negative aspects are so prevalent and subtly concealed in our society. One needs to always be on guard against them and the sin that is there. The sanctuary of the church, the fellowship with other Christians and communicating with other Christians is also so important. Let's stay in the Word, reduce the sin in our lives and be thankful for God's saving Grace through His Son Jesus along with the guiding Holy Spirit. With Jesus' healing hand and your prayers, I can be healed of this disease. I'm not giving up, I have more to give to the church and to Christ's kingdom.
God bless you all my dear brothers and sisters in Christ,
Scott Bigham
Walk 22
Table of Matthew
---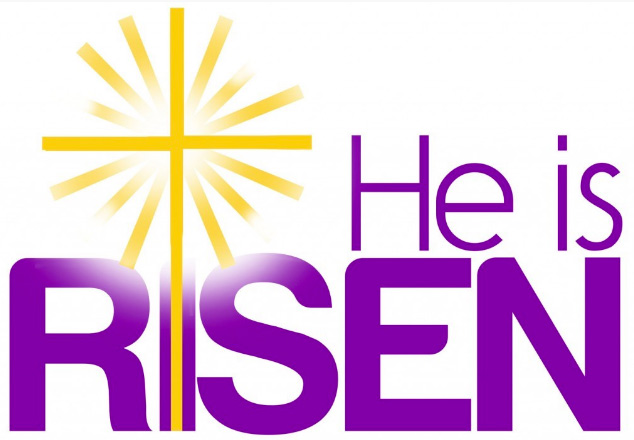 Rejoice! He is risen! And because He lives, we shall live also! If that isn't GOOD NEWS, I do not know what is! The One who said, "I AM the Resurrection and the Life,"defeats death and does a new thing; creates a future for us which is eternal. Jesus told Martha, when her brother Lazarus had died in Bethany, "I AM the resurrection and the life. Those who believe in me, even though they die, will live, and everyone who lives and believes in me will never die." (John 11:25-26)
This is the good news of Easter! The great goal of the spiritual life is not only to believein God but to believe God. And much more important than knowing about God is –knowing God and believing God.
The more we know the One who said, "I AM the bread of life," the greater satisfactionand joy we have.
The more we know the One who said, "I AM Light of the World," the more we experience God's guidance and direction.
The more we know the One who said, "I AM the Good Shepherd," and "I AM the Gate for the sheep," the greater our security and confidence that we are being cared for.
The more we know the One who said, "I AM the vine," the more connected we are to God's power.
The more we know the One who said, "I AM the Way, the Truth, and the Life," the more we walk a pattern for living that gives peace and hope.
The more we know the One who said, "I AM the Resurrection and the Life," the more we discover God's possibilities for living.
Christian faith offers hope because it faces death squarely and moves through it, not around it. It means that pain, disappointment, and heartache are not final realities. When we can accept the things we cannot change, and remain open to God's power to do new things, we discover what resurrection is.'
De Colores,
Rev Carol D. Allison "The God We Can Know"
Community Spiritual Director Rev. Rob Fuquay
Deadlines for the Fall Wak Applications
Deadlines for the Fall Walk Applications
It is hard to believe that the Fall Walks are just five months away and will be here in the blink of an eye. We know many of you have been diligently praying over those God has called you to sponsor on this next set of walks. If you are a first time sponsor or it has been a while since you have sponsored someone, download the pilgrim application, sponsor form and sponsor responsibilities at www.foothillsemmaus.org under forms, the passcode is the dinner song, no caps and no spaces. Also talk to your sponsor or contact Judith Kop-English, Registrar for questions. Please note there is a limit of 5 men and 6 women per church, this is to limit one person per church for table assignments.
To receive a $25 discount, the completed application needs to be received by August 28th to make the total for sponsorship $100.00. The last possible date applications will be accepted is September 18th, the Friday of the last gathering prior to the Fall Walks. The total cost for applications after August 28th is $125.00.
Please make sure the following is completed/included with the application:
A $25 deposit, you can submit the entire fee with the application, please note all checks will not be deposited until after the Women's Walk.
The sponsor form, please indicate any special needs for your pilgrim
All lines on the application are filled in, print clearly.
Ensure the Walk to Emmaus has been fully explained as well as follow-up activities.
DeColores,
Judith Kop-English, Registrar
Walk 41 Table of Anna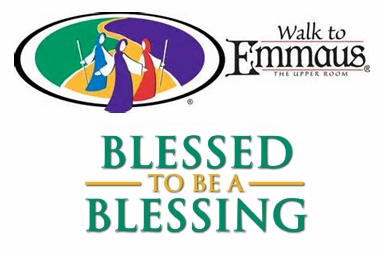 In my 36 years I have been blessed by so many people and aspects of my life. It started in K4 Sunday school with Mrs. Betty. Next came Mrs. Ford who was my preachers wife and 4th-5th grade Sunday school teacher. They along with my former UMYF leader and friend Susan, and my parents, gave me an amazing start in life. I now am a wife, mother, and a Sunday school teacher.
I have a set of boy/girl twins in my first grade Sunday school class, which I have had in my care in some capacity since they were just three. Kyler and Khloe they are the kind of kids you will never forget. They have drawn out southern accents and are very tall for their age, but I have been blessed by their faith and outlook on life in so many ways. They currently live with their father and mother in separate homes, but visit with their grandmother on weekends. Pat is what they call her and she has been such a key role in their faith and walk with the Lord. She is a cancer survivor and has always kept her faith and trust in the Lord. Pat brings them and their older sister to Sunday school and church EVERY Sunday, even the weeks she may not have felt the best.
Kyler has not missed a single Sunday since school started in August. When they were just little kids, although he was a little rambunctious and had to have a seat in time out every now and then, he was always such a sweet spirit to others. He may not have known it then or even realize it now, but he has been such a blessing to me over the last few years. One Sunday morning during Sunday school, honestly a week I wasn't exactly thrilled to be there, during chapel time he leaned over to me in a very serious voice and said "we need to pray for a friend of my sisters, she said she doesn't believe in God." When we returned to our classroom he reminded me of his prayer request and again he said "she dosen't believe in God" but this time I noticed a slight dip in his voice almost as though he was going to tear up. This little boy whom I have grown to love so much is very much a boy, he loves knocking down towers, racing hotwheels, come to church with grass stained knees, and talking about nascar, but to see him almost become emotional about a non believer put a lump in my own throat. We stopped our lesson that Sunday morning and we said a very special prayer for that little girl. I asked him later if his sister had talked to her again and he didn't know, but he said "I still want to pray for her."
We can be blessed by the smallest little gesture, even a simple prayer from a 6 year old boy. We have all been blessed by our Walk to Emmaus and we have an opportunity to bless someone with their own walk. As the next months trickle by us and the weather becomes hot lets pray that our eyes will be opened to someone who we can sponsor in the Fall Walks.
DeColores,
Katie Wilkins
Walk #42 Table of Mary

Fourth Day
April Showers Bring May Flowers for Spiritual Growth.
As I reflect on the changing of the season from wintertime to springtime with all the bright colors of spring flowers. I think about the scriptures, Matthew 13:1-23 is about the Parable of the Sower and his planting of seeds. During the fall and winter we plant seeds to see the beauty in the spring through flowers and crops. Before my Walk to Emmaus, my sponsor began praying for me then talked to me about the walk, and ultimately shared the Love of God through sponsorship for my Spring of 2012 Walk. Some folks take years before they decide to go on the Walk, but it all starts with a seed planted by you. So if you are thinking about sponsoring someone for the Fall Walks October 1st-4th for the Men or October 8th-11th for the Women start planting now.
As I continue my Fourth Days I try to remember that seeds I plant today, I may never see bloom, but as long as I am following God's plan he is Glorified. After my Walk, I began attending bible studies on a more regular basis as Growth Through Study was a priority I needed to focus on. Then last summer I was asked to facilitate a bible study and I thought I can't do that. As I began studying more and asking God for guidance I realized it wasn't about me but about bringing a group of people together that wanted to dig deeper into the scriptures and they just needed a facilitator and God would do the rest. As I sit watch and see how the individuals have begun to flourish during our discussions I am reminded that a seed was planted several years ago and now God has provided the tools to help others in their Walk through Spiritual Growth.
Have you planted a Seed?
DeColores,
Judith Kop-English, Walk 41 Table of Anna
---
Want to Contribute or Comment?
Visit the Foothills Emmaus site, scroll to the bottom of the home page and click on Register. It will ask for an "Invitation Code". The code is the name of our Dinner Song, all lowercase and with no spaces. Create a username and password. It will email you to let you know you registered successfully and your account will be approved to be able to create your own stories or to post comments on those posts that allow that. Or if you have a story or article idea you don't want to submit online, you can always email it to the newsletter chair. Please email the newsletter chair if you sign up.

Disclaimer: You are receiving this newsletter as a member of the Foothills Emmaus Community. If you wish to not receive any emails from The Foothills Emmaus Community, please email newsletter@foothillsemmaus.org with the subject Remove.
Copyright 2015 Foothills Emmaus Community PO Box 25024 Orchard Park Greenville, SC 29616 USA www.foothillsemmaus.org
---
Deadlines for the Fall Walk Applications