January 2015 Foothills Emmaus Newsletter

January 2015 Foothills Emmaus Newsletter

January Gathering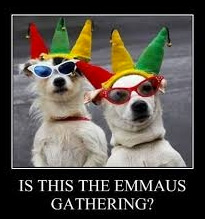 The first Gathering of the 2015 will be at Covenant United Methodist Church at 1310 Old Spartanburg Road, Greer, SC on January 16 @7:30pm. Come and enjoy fellowship and worship.

The 2015 Board and Year End Financial Report
The new board for 2015 list is available on our website. They would all love to hear from you. Feel free to contact any board member with any concern, comments, or suggestions. Also we are always looking for volunteers to help with various functions of the board. 2015 Board
Also we are going to start posting our Financial reports on our website as well. TheYear End report is now available on the site.

This month's Theme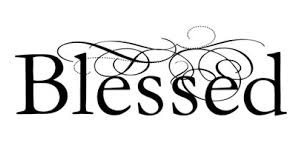 As 2014 winds down and I sit back and think about this past year, I can't help but think about how blessed I am. One blessing I will never forget is attending the Walk to Emmaus. Like some of you, I was very, very hesitant to go. If it weren't for my wife, I would probably have not gone.
My life changed drastically after that weekend. My priorities changed, my outlook on life changed, and my habits changed. I met Jesus personally for the first time and I was blessed! And the blessings keep flowing!!
So as we begin the New Year, let's remember how Christ has blessed us this year, not only individually, but as a community, too.
Michael Galloway
Walk #32 Table of Mark

As I sit here on this Christmas Day, I am reminded of all the blessings that I have enjoyed in this life. First and most important is the blessings of a God who in all of His majesty and power, as the creator of all things, would love someone like me. So much so, that he would send his son to die for me and to take the punishment that I deserve.That grace continues to amaze me each day.Second to be blessed with a great wife, children and grandchildren who all love the Lord. What a blessing that is.Third, to be blessed to be a part of a loving and caring church. Finally, I have been blessed to be a part of a loving Emmaus community that challenges me to seek a deeper relationship with Christ. This has meant so much to me over the last several years to be around a group of believers who all are seeking a deeper relationship with Christ. It is so easy to get distracted when living out the American Dream but I have found strength that helped keep me grounded through the many relationships in the Emmaus community. As we start another year, my prayer is that we all continue to seek God's guidance for each day through searching His word and prayer that we might serve and honor Him in all that we do and say.
Frank Wilson

Hello Community!! This is a new year and we have so much to look forward to, but I always like to take a look back and count my blessings!! It is always amazing to realize that it really is the simple things that are true blessings!! When I hold my granddaughter in my arms and she holds ME tight and rubs my face! Blessed!! When after a day of work and it is our turn to serve a meal, and see the gratitude in the faces of the homeless people… Blessed!!
I have served on several Emmaus teams and I have found that at the end of the weekend I am so tired but my heart is full and my life is blessed. May we continue to find ways to bless others, that God may truly bless us!!
Decolores!
Christine Maston

As I sit back and reflect on this Joyous season, I am reminded of time spent with family and friends. God is very strategic as to the people He places in our lives to influence, encourage, and support each other. God's Love is so great and He reminds us that His loving arms always surround us, but we cannot always feel His presence so He places people in our lives for us to feel it in the most human format. So these friends that have become family are truly a Blessing. During each of our Walks to Emmaus, God Blessed each of us with a group of men and women to share and express our spiritual journeys. Some of these folks have become family, but others we have lost contact with. So for 2015 I challenge each of you to reach out to someone from a walk that you have not seen for a while and encourage them to come to a gathering and get back involved in the Foothills Emmaus Community, as this has truly been a blessing to me and my family.
DeColores,
Judith English
Walk 41 Table of Anna

"Blessed" is an adjective that is defined as "having a sacred nature: connected with God", "very welcome, pleasant, or appreciated". It is often used to make a statement more forceful in meaning. It is the "appreciated" and "connected with God" definition that has given me heartburn on more than a few occasions.For many like me, we have faced moments of hostile anger and fear where even the word "hatred" is not adequate to describe our emotions. These are the times in one's life where it is hard or even impossible to fell "blessed". I know most of you reading this article have suffered loss, some of you an intimate loss where upon one has moments of desperation, depression, or even self destruction. The Bible reads in Matthew 5:4, "Blessed are those who mourn, for they will be comforted." I have suffered the loss of all my childhood nuclear family members, and found myself alone and in a state of complete desperation and self destruction of spirit. People would tell me, "I'm sorry for your loss" or even, "they are in a better place, rejoice". My mind would ponder their words and scream out in the privacy of one's mind sentiments in return like "your an idiot" "be gone and shut up", "joy is when you get out of my sight". These are evil and terrible sentiments; however, if one is truly honest, they are real feelings. Nothing anyone says will usually help. After the death of my Mom, I was 23 and in desperate need of a mother. It is in your twenties that females usually become best friends with their Mom's after all the hell you have put your parents through during your teenage years. I felt robbed and cheated by God. I found comfort in my older brother's Johnny's loving embrace and in my Dad's smile. We faced all the degrees of pain together; however, after the storm we also faced the love our Father in Heaven who was our comforter. At my wedding at the age of 26, I had played, "Holes in the Floor of Heaven" by Steve Warner. My brother Johnny was a Groomsman and was standing next to us crying and shaking as it played. The song had so much meaning to me, especially in the lyrics, "cause there's holes in the floor of heaven and her tears are pouring down, that's how you know she's watching, wishing she could be here now, and sometimes if your lonely, just remember she can see, there's holes in the floor of heaven, and she's watching over you and me". My brother had given my Mom a CD of that song on our last Christmas before her death, right after his own divorce. I didn't have the foresight to tell Johnny I was playing the song during my wedding. After the ceremony, he came up and expressed his hurt and raw feelings in an anger of emotion. His words were as he cried, "Why didn't you tell me, Danielle; so I could have been prepared?" How do you ever prepare yourself for a raw emotion of remembrance? Later when I was 36, I lost my dear brother Johnny the moment a drunk driver stuck his motorcycle sending him flying over 100 feet to his immediate death. I had woke in the night at the exact moment of 3:00 AM central time and thrown up. Waking the next morning thinking I had a stomach bug, only to get the "news" by phone later that morning of his death in Houston, Texas. He had become a single Dad with primary custody when his daughter was the age of 2. My only thought was of his daughter Samantha aged 14. How do you comfort yourself and niece? You can't. I found myself so angry, shaking my fist in the air at God, saying to my husband, "there is no God!, what God would do this". Again, God the Father, simply picked me up like a toddler throwing a fit, and embraced me in his loving arms of comfort. In July that same year of 2013, I found out my Dad had lung cancer. In despair, I drove to Houston with my kids and escorted him to his first oncologist appointment where we cried out together in that 5′ by 9′ foot room that held no oxygen. He died within a month at his home surrounded by my kids, husband and I. This time, the world closed in. I truly felt darkness and utter depression. I didn't even care to be angry. Next month, my Father-in-law died unexpectedly. I didn't get angry, because my heart no longer had any emotion, I felt nothing. I couldn't comfort my husband Donald, because I had no emotion. God and Jesus were only words I used to comfort my kids, like a fairy tale. "Blessed are those who mourn"… yeah right, whatever. But this article on being "blessed" has a happy ending. A year later on November 19th, my 38th birthday I had come to a new understanding. You see, I had come to the realization, that indeed I was blessed. So many others around me were also experiencing total intimate loss in so many different ways; divorce, death of children, spouses, loss of one's self worth, rape, molestation, depression, and desperation. My own words of empathy to others is now, "The only thing I can tell you in all honesty is simply "it sucks, but God is here for you and so am I, even though you do not feel any emotion right now, right now in this moment". I had come full circle, my new revelation is, "thank you God the Father, Jesus, and the Holy Spirit for giving me people in my life that I do mourn and miss, as so many others had never had a loving or caring family". "Thank you God for my faithful family, and your everlasting gift of good, loving parents and brother Johnny". "Jesus, you have blessed me for the number of days, minutes, and seconds of their life. I am truly "blessed" and I love you". Today, I hope I have used my life to benefit you reading this, and so many others as they face their obstacles. I pray that my family and their story of death, and my utter desperation have helped others get through their moments of depression, desperation, or even self destruction. God is good, all the time, all the time, God is good. Decolores my friends, who have been vivid colors in my life's vibrant quilt.
Danielle Doll
Prayer Vigil Chairperson

Has anyone ever asked you how blessed you are? I never realized how blessed I have been until I was asked this question and stopped to look at my life.
I have been blessed to have had parents who taught me right from wrong, strong work ethics and love for God, family and Country. I have been blessed to have mentors who have guided me through those times when I needed someone to turn to. I have been blessed to have a wife who loves me and who brought me to Christ.
I have been blessed by my Emmaus walk and this loving Community and the opportunity to have served the community in various positions. I have been blessed by my Church where I have been able to freely Worship and participate. I have been blessed to have what I need financially to support my family as well as to give to others. I have been blessed to have friends who are there for me and who I in turn can support. Despite some illnesses and surgery, I have been blessed to be able to heal successfully because of the Prayers from people like you.
Most of all, I have been blessed by a God who so loves me that he sent his Son to forgive me, to guide me and to Love me. This is the greatest blessing of all.
I have been blessed in so many ways and the list continues to grow. I invite each of you to take some time and look at what you have, realizing the blessings that have been bestowed upon you and know the best is yet to come.
DeColores
John MacKeil
Walk #28 Table of John

Have a Blessed 2015!
The theme word for this month is blessed, and this word is used in many different circumstances but in this case I think we are defining it as, how are we blessed? It all starts with God Almighty. In my Christian walk I learn more and more how great God is and how small I am on the scale of things. How God blesses us with a wonderful world to live in, where the plants and animals sustain our lives; how the rains fill our lakes and reservoirs to supply us with life giving water; how the earth is perfectly balanced to give us our seasons; how many great people have built our world with engineering marvels such as machines, engines, fuel, electricity, roads and the internet to allow us to live comfortable lives. It's so easy to overlook these things but God allowed them to happen in His perfect timing. We are so blessed! We can't forget what God has done for the faithful; He gave us His Word, His Son, His Holy Spirit and His Church to guide us and keep us for redemption. He gave us minds to be able to understand what He has planned for us, and hands and feet to do the work of God. So once we begin to scratch the surface of what God has done for us, we begin to understand how blessed we really are. God is perfect and although we fall short, His Son is there to pick us up and get us back on track with the Holy Spirit guiding us. God is good, all the time; I wish I was, but I'm thankful and blessed for Christ and all the things He did for me and all who believe.
Blessings to you and yours,
Scott Bigham,
Foothills Walk #22, Table of Matthew

Want to Contribute or Comment?
Visit the Foothills Emmaus site, scroll to the bottom of the home page and click on Register. It will ask for an "Invitation Code". The code is the name of our Dinner Song, all lowercase and with no spaces. Create a username and password. It will email you to let you know you registered successfully and your account will be approved to be able to create your own stories or to post comments on those posts that allow that. Or if you have a story or article idea you don't want to submit online, you can always email it to the newsletter chair. Please email the newsletter chair if you sign up.
Disclaimer: You are receiving this newsletter as a member of the Foothills Emmaus Community. If you wish to not receive any emails from The Foothills Emmaus Community, please email newsletter@foothillsemmaus.org with the subject Remove.
Copyright 2015 Foothills Emmaus Community PO Box 25024 Orchard Park Greenville, SC 29616 USA www.foothillsemmaus.org