March 2015 Foothills Emmaus Newsletter
Let's Have A Gathering!!!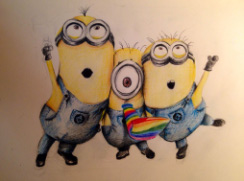 The April gathering will be Friday April 17th at First United Methodist Church in Laurens, SC starting at 7:30 pm.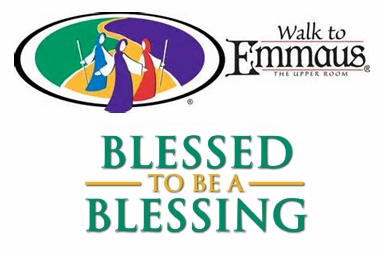 To Our Newest Community Members
On behalf of the Foothills Emmaus Community, I would like to welcome our newest members from Walk #47 to the community. As you know, it takes many volunteers to organize a walk and the community always does an excellent job supporting the walks, and this walk was no exception.
As you begin your 4th day in the upcoming weeks and months, I pray that you persevere in your walk with Christ, that you take the time to reorganize your priorities and that you embrace Gods amazing grace that he showers on all of us every day.
Make Emmaus an active part of your life. You can do this by attending the gatherings, working the walks, consider sponsoring someone in the future, and praying for the community.
Whether it's coming back and becoming active in the Emmaus community or whether it's getting involved in your local church, remember that being involved keeps the fire burning bright in your heart and in your life.
Michael Galloway
Board Chair Foothill Emmaus Community
---
Help Welcome Our New Community Members
Here is a list of our newest Foothills Emmaus community members. Make sure to say hello to them when you see them!
Men's Walk #47:
Clegg Taylor, Anderson Mill Road Baptist Church
Robbie Walter, Buncombe UMC
Scott Thompson, Buncombe UMC
Scott Williams, Buncombe UMC
Tom Nimmo, Buncombe UMC
Brett Rawlings, Central Presbyterian Church
Paul Ford, Covenant UMC
Cliff Clary, Cudd Memorial Baptist Church
Mike Evans, Ebenezer UMC
Ed Weston, First UMC Laurens
Tom Hagerty, Hopewell UMC
Bill Casey, Mauldin UMC
Matt Cobb, Mauldin UMC
Mike Hart, Mauldin UMC
Mike Head, Mauldin UMC
Tim Dodaro, Tilly Swamp Baptist Church
Rip Roper, UMC of the Covenant
Women's Walk #47:
Cindie Taylor, Anderson Mill Road Baptist Church
Lois Heiks, Augusta Road UMC
Gail Higdon, Broad Street UMC
Markie Smith, Broad Street UMC
Anna Thompson, Buncombe UMC
Bridget Walter, Buncombe UMC
Melanie Williams, Buncombe UMC
Sherry Nimmo, Buncombe UMC
Amy Rawlings, Central Presbyterian Church
Jane Ford, Covenant UMC
Anita Hagerty, Hopewell UMC
Heather Evans, Ebenezer UMC
Melva Kay, Ebenezer UMC
Lori Weston, First UMC Laurens
Pat Harris, Croft Baptist Church
Heather Lybrand, Lyman UMC
Sheldon Pettigrew, Lyman UMC
Anne Jenkins, Mauldin UMC
JoAnn Kussmaul, Mauldin UMC
Lacey Cobb, Mauldin UMC
Michelle Casey, Mauldin UMC
Michelle Hart, Mauldin UMC
Sara Head, Mauldin UMC
Ursula Harrison, Mauldin UMC
Melissa Dodaro, Tilly Swamp Baptist Church
---
LENTEN THOUGHTS
God wants to be known. God is not hiding. Lent is the season of a special journey; a journey of reflection and renewal – when we meditate on the passion and death of Jesus, and seek to deepen our relationship with God through Christ.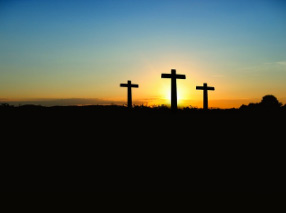 We believe that God's best self revelation is in the person of Jesus Christ. Jesus says, "Whoever has seen me has seen the Father. " (John 14: 8). Jesus and the Father, together with the Holy Spirit are One. On several occasions in the Gospel of John, Jesus begins self-revealing statements with the words, "I AM . . ."
Jesus defined himself in the context of ordinary, everyday images people easily understood. We can translate these ancient images into applications for contemporary life. We want to understand the images Jesus uses to identify himself: bread, light, good shepherd, gate of the sheep, true vine, way of life, resurrection, and life. We want to discover how those broad meanings connect with our lives today.
I invite you to observe a holy Lent by practicing the spiritual disciplines of prayer, meditation, fasting, worship, service, giving, and study of God's Word. Meditate upon the Gospel of John. Matthew, Mark, and Luke tell us what happened. John tells us what it all means. May you experience and know the satisfaction, the guidance, the care, the power, and the Way of God that leads to eternal life.
De Colores,
Carol Allison
Community Spiritual Director
---
Blessed to be a Blessing
"I will make you a great nation;
I will bless you and make your name great;
And you shall be a blessing.
I will bless those who bless you,
and I will curse him who curses you;
And in you all the families of the earth shall be blessed"
Genesis 1:2-3
The above verses are from the Abrahamic covenant between God and Abram. We know how the story turns out, Abraham and Sarah were given an unconditional promise from God that they would have children, give birth to a nation and all their descendants would be blessed through this covenant with God. Worked out to be true, God doesn't break promises.
We have been blessed by God. We have the freedom of choice. We are blessed to be Christians and we are blessed to be able to freely tell others about Christ. We show this through our thoughts, words and actions.
We have each been blessed to have the opportunity to go on the Walk to Emmaus weekend. Now is the time to bless others.
In the past two years we have the themes; "Give the Gift" and "Pass it on". This year we need to continue those themes and give the Gift of a weekend to the Walk and Pass it on to others. By doing this you will be a Blessing to Others.
Every day we are blessed. Let others share in this blessing and continue on their journey to blessing others. Sponsorship and participation in the community are ways to be that blessing.
DeColores
John MacKeil
Walk #28 Table of John

I am blessed! We can all say that very easily! We don't need to take these blessings for granted! There are people with out electricity, without jobs, without hope! Several years ago I had to leave a job, a good paying job that I loved! I had to make a tough choice. Since then I have started my own cleaning company, and I can truly say I am blessed! We have never gone lacking, there have been tough weeks, but we are blessed! People said I couldn't make it, but I have! Now I am able to bless others.
It is such a sweet reward to give! In the Bible, it tells us better to give than receive, and I am living proof! I am truly blessed! I pass it on…living proof of "Blessed to be a Blessing"!
Christine Maston, Walk #30
Table of Elizabeth
Berea First Baptist Church
---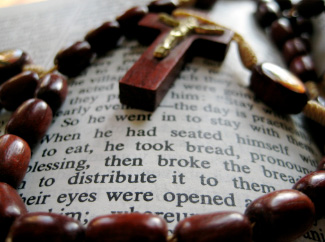 Fourth Day
Do you remember from your walk the information about fourth days? Were you ready to go out and conquer the world? Did you have a plan for what you were going to do to share the gift? You are ready for those fourth days because you have been so filled during the weekend with the Holy Spirit you feel like a super hero. As some of us come to realize, we may not be called to do great things like Moses and Noah but we all have talents we can use to further the Kingdom of God. So what are you doing to make disciples for Christ?
As we are celebrating the Lenten season, it is an excellent time to reflect on our fourth days. As we prepare for Easter are we taking time to look inward on what Jesus' sacrifice on the cross means to us. How can we share that message with others, especially to those who do not know God? We are often very comfortable working within our churches and our Emmaus community but what we are called to do is to reach those who are lost. Isn't that the reason Jesus came to earth in human form?
"For the Son of Man came to seek and to save the lost." – Luke 19: 10
So as we move through these 40 days of Lent and host our spring walks, reflect on how you can be a better fisher of men. There are so many lost people in our world. How can we reach out and share the good news of Christ's resurrection and promise of eternal life to those who need to hear it the most? Our new focus for this year is "Blessed to be a Blessing" so how can you share your blessings to bless others?
De Colores,
Ava Pridemore
Walk 39 Table of Naomi

Fourth Day, full of the peaks and valleys of life! I think I'm not alone in trying to figure out the best way to take my Emmaus experience (the Mt Everest of peaks) and apply to my everyday life. The world is full of those days of worry, shock, guilt and depression. Despite our TGIF perspective, I like to call those dark days Fridays, remembering the blackest day of all when the son of God gave his everything for us.
Despite the "Fridays" that come our way even when they stack up, we still have Sundays, the day when the bill was paid for all our sins, the day when our sins were cast as far as the east is from the west. Jesus miraculously saw our faces when he hung on the cross. Jesus saw our shining faces when he arose on Sunday. How do we remember our peaks in the midst of our valleys, heck if I know! I do know that the joy of the trip is in the journey, so let's get up, dust ourselves off and keep moving remembering that Sunday is coming.
David Stubbs
Walk 24
Table of Matthew
---
Want to Contribute or Comment?
Visit the Foothills Emmaus site, scroll to the bottom of the home page and click on Register. It will ask for an "Invitation Code". The code is the name of our Dinner Song, all lowercase and with no spaces. Create a username and password. It will email you to let you know you registered successfully and your account will be approved to be able to create your own stories or to post comments on those posts that allow that. Or if you have a story or article idea you don't want to submit online, you can always email it to the newsletter chair. Please email the newsletter chair if you sign up.

Disclaimer: You are receiving this newsletter as a member of the Foothills Emmaus Community. If you wish to not receive any emails from The Foothills Emmaus Community, please email newsletter@foothillsemmaus.org with the subject Remove.
Copyright 2015 Foothills Emmaus Community PO Box 25024 Orchard Park Greenville, SC 29616 USA www.foothillsemmaus.org
March 2015 Foothills Emmaus Newsletter
March 2015 Foothills Emmaus Newsletter