October 2015 Foothills Emmaus Newsletter
October 2015 Foothills Emmaus Newsletter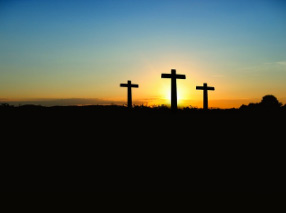 Welcome To Our Newest Community Members!
Markey Austin, Mary Beacham, Michelle Belcher, Glenn Blocker,
Karen Bost, George Brandon, Pete Byford, Jenn Byford,
Peggy Chitwood, Andrew Colby, Nichole Colby, Dottie Crowe,
Jonathan Finch, Susan Finch, Rob Foy, Brenda Fuller,
Sharon Holland, Jerry Jackson, Jim King, Kathy King,
Christine Matthews, David Patterson, Beth Patterson, Wilma Porter,
Van Price, Christina Price, Robert Rumsey, Cindy Rumsey,
Janet Sandifer, Millie Schaller, Rhonda Seymore, Jason Smith,
Jennifer Smith, Cayce Stackhouse, Becca Steifle, Chris Thompson,
Kyle Thompson, Cynthia Thompson, Anne Willingham, Karen Windham,
Tish Young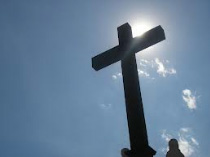 Over the past several months, with all that's going on in the world with politics, mass shootings everywhere, Middle East problems, several of our community members passing and others with severe health issues and now the devastation all over South Carolina from the flooding, I was having a hard time finding Jesus in this world.
It's not that I have lost my faith or my faith is weak. I had just let the world and the media obscure my focus and cloud my views on what's important in this life.
Then I started seeing things more clearly.
I witnessed the outpouring of love from the Emmaus community for the Bigham family.
Then when Walk #48 started, even with a forecast of torrential rain and wind, the Emmaus community was out in full strength at send-off, working the kitchen and other areas. And we had better than expected community support at candlelight and closing.
Then add to that the number of volunteers that are helping out in Columbia and the lower part of the state due to the flooding damage, my focus was becoming clearer.
Jesus was never gone, my eyes were just shut. He was actually everywhere. I guess he had to open my eyes again to his Love and Grace just like he did on my original walk in 2006.
DeColores!
Michael Galloway
Board Chair
Matthew 21:21 – Jesus answered them, "I tell you the truth, if you have faith and do not doubt, not only will you do what was done to the fig tree, but even if you say to this mountain, Be lifted up and thrown into the sea", it will happen.
---
Welcome new community members from Walk 48!
Are you on fire for Christ? Are you ready to serve Him like never before? It is amazing what the Walk to Emmaus does for us and the way it stirs us to respond to God's call to discipleship, isn't it? Even if we did not just come off of the walk, we are all in our fourth days and, hopefully, seeking Him and His will for us at every turn in our lives.
If you are reading this Newsletter, I pray that you are still connected to the Foothills Emmaus Community in some way. If not, and would like to get reconnected, we welcome you back with open arms!
So, how do you get involved in this community? You have seen many volunteer opportunities associated with the Walks – registration, working in the kitchen, "luxurious" transportation, the 72-hour prayer vigil, setting up/taking down camp, snacks, etc.
There are other areas of opportunity as well in support of your Board of Directors. There are 17 Board members, each with a different area of responsibility, such as Literature, Agape, Website/Newsletter, Treasurer, Registration, Music, Refreshments, Worship, Housing, Kitchen, Transportation, and Candlelight. Each of these Board members is basically a committee of one, and can usually use some assistance in getting their job done more efficiently. If you are willing to serve or have expertise in one of these areas, please let me know, and I will put you in touch with the right individual. You can reach me at ddandmax@gmail.com. Thank you for your support!
DeColores!
Diane Croxton
Vice – Chairman
---
Upcoming Community Events

October gathering: October 16th, 7:30 p.m. at Buncombe Street UMC in Greenville, SC.
November gathering: November 20th, 7:30 p.m. at Central Presbyterian Church in Anderson, SC.
December gathering: December 18th, 7:30 p.m. at United Methodist Church of the Covenant in Boiling Springs, SC.
NOW ACCEPTING APPLICATIONS!!
Men's Walk 49: March 3rd – 6th, 2016 Women's Walk 49: March 10th – 13th, 2016
Registration forms can be found on the website: www.foothillsemmaus.org
Contact the Registrar, Judith English, for more information.
---
Keeping You Connected
I'm excited to tell you about some upcoming changes to the Foothills Emmaus Community website and directory. We are in the process of updating our community website. The new website will have an attractive new look. In case you missed the September gathering, the company we hired to design the website was there to take pictures for the new site. I've had a chance to look at the pictures and they are fantastic. I'm excited to see what the new website looks like.
Additionally, the board has decided to use a web-based membership management service that was designed specifically for Emmaus communities. Our new membership database will give community members the ability to edit their contact information, join a reunion group, and will even let you to volunteer to serve on a walk. There will be much more to come on this in the coming months. Be sure to watch your mailbox, inbox, and come to the gatherings to find out more.
DeColores,
Brad Shaver
Walk 37
Table of Luke
---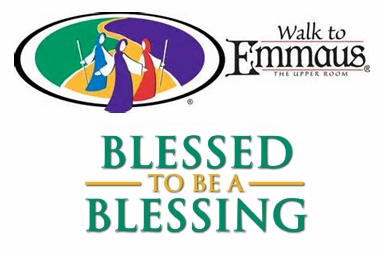 From a daily devotion earlier this year in the Upper Room, the author was referring to the many times we as Christians lose our sense of purpose. Like the two disciples on the road to Emmaus, we can become discouraged when we lose sight of Jesus. All the disciples needed was a little light to redirect their lives. Once Jesus revealed himself to them, their faith was renewed. They said, "were not our hearts burning within us while he was talking to us on the road, while he was opening the scripture to us?"
The light they needed was in the words that Jesus spoke to them. Whenever we are troubled and wandering through the darkness of this life, we can look for Christ in the words that he spoke in scripture and in everyone and everything around us.
We also find that light as we return to work on Emmaus weekends. Whether we work in the kitchen, housing, agape, set up and cleanup, or actually in the conference room, we see the light of Christ renewing our faith in mighty ways.
Thanks to all who participated in anyway during the walks. All of our lives
are enriched each time we serve.
---
HELP NEEDED
We need help with our newsletter and website. If you are interested in serving on the committee please email Brad Shaver at rshaver@g.clemson.edu.
---
Want to Contribute or Comment?
Visit the Foothills Emmaus site, scroll to the bottom of the home page and click on Register. It will ask for an "Invitation Code". The code is the name of our Dinner Song, all lowercase and with no spaces. Create a username and password. It will email you to let you know you registered successfully and your account will be approved to be able to create your own stories or to post comments on those posts that allow that. Or if you have a story or article idea you don't want to submit online, you can always email it to the newsletter chair. Please email the newsletter chair if you sign up.

Disclaimer: You are receiving this newsletter as a member of the Foothills Emmaus Community. If you wish to not receive any emails from The Foothills Emmaus Community, please email newsletter@foothillsemmaus.org with the subject Remove.
Copyright 2015 Foothills Emmaus Community PO Box 25024 Orchard Park Greenville, SC 29616 USA www.foothillsemmaus.org